Learn Elm by example — Code a calculator using Elm from scratch
Update March 14, 2020: I have decided to publish this book also here on my blog as a series of blog posts. See the "elm calculator book" tag for all published chapters. If you benefited from my work please support me by purchasing the book on Gumroad.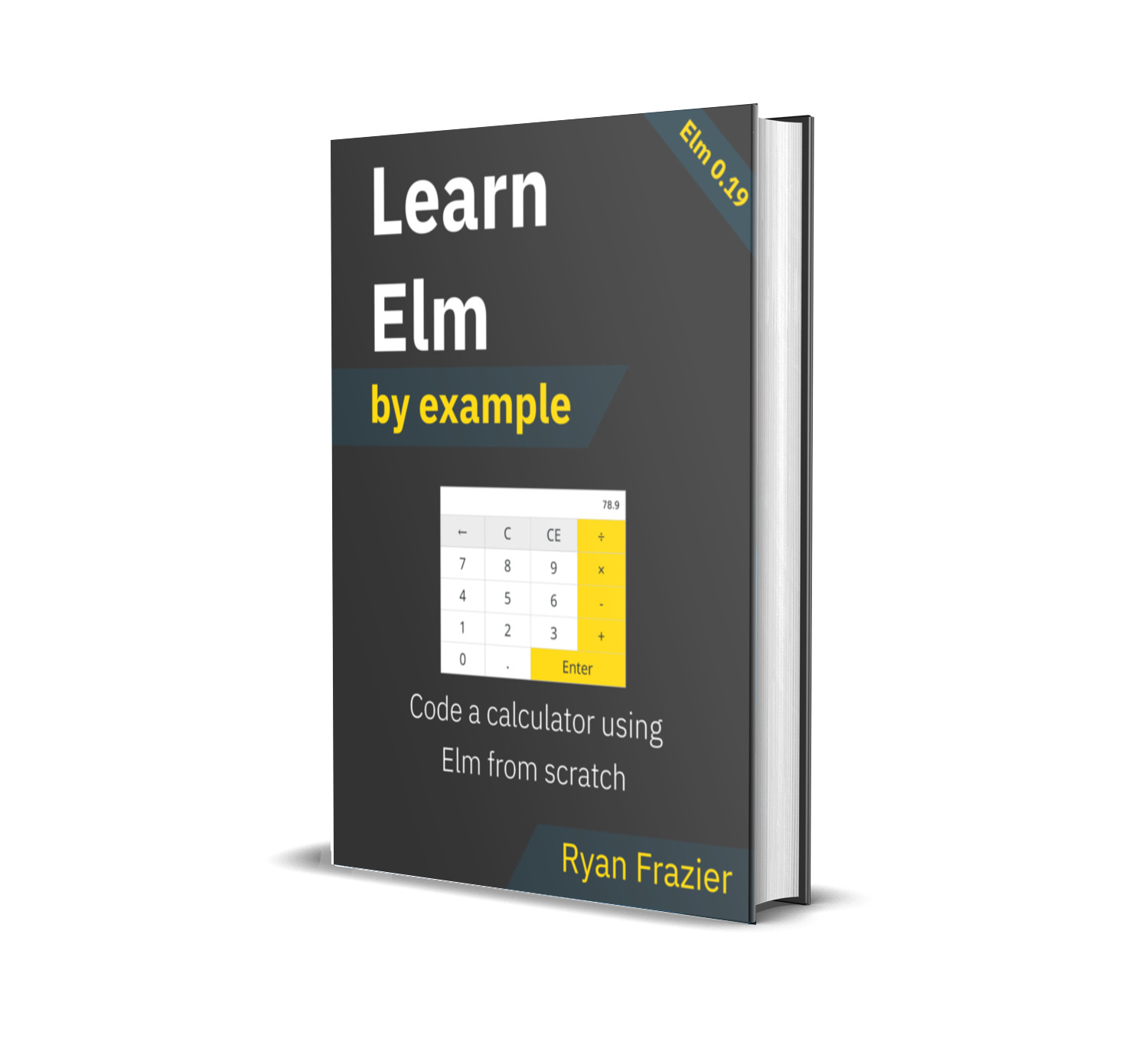 This book uses Elm version 0.19.
Final Calculator Demo
Using the course materials
Things covered in the course
CSS with external style sheet
elm-live development server
custom keyboard input events
key combo events (like alt-shift-delete)
testing with elm-program-test and elm-test
deploy the application with Netlify
What's included?
You get an ebook (63 page PDF, mobi, and epub) explaining step by step how to build the app.
Each chapter has the resulting code in ellie-app
You get access to the code. Each chapter is tagged with git so you can see the app in its current state while we build it.
HTML diffs. You can see a diff of the code each chapter and see the changes as the app is developed.
Table of Contents
Introduction

Who am I?
Learn by doing
Who is this book for?
What will be covered?
How to use this book and provided resources

How to use the git bundle
What is ellie app?

What are we going to build?
The Stack
Why is a traditional calculator harder?
Binary and Syntax Trees

Process the tree
Process tree on the stack

Setup the project

Setup your editor
Initialize elm and npm
The Html
The CSS
A Minimal Elm Program
Run the project
Setup Shortcut

The layout

The buttons
The buttons in Elm
Elm Types for the win
The Input box
Putting it all together

Program Basic Operations

Display the stack
Input numbers
Push numbers onto the stack
Operate on the stack

Pattern match on a list
Handle the model update
let ... in blocks
Get the operator function

Your homework solutions
Input larger numbers
Clear and back buttons

Add Decimal Support

Failed attempt still using floats
Change inputNumber to String

Parse float in JavaScript and Python

The Maybe type
Push the parsed float to the stack
Input the decimal

Add Negative Number
Add Dirty State
Add Keypad Input

Refactor to use Elm subscriptions

Change to Browser.element

Add subscriptions
Handle the key events

Add Combination Keys
Testing

Some Refactoring
Write the test

Deploy with Netlify

Add deploy script
Configure Netlify